No results were found for the filter!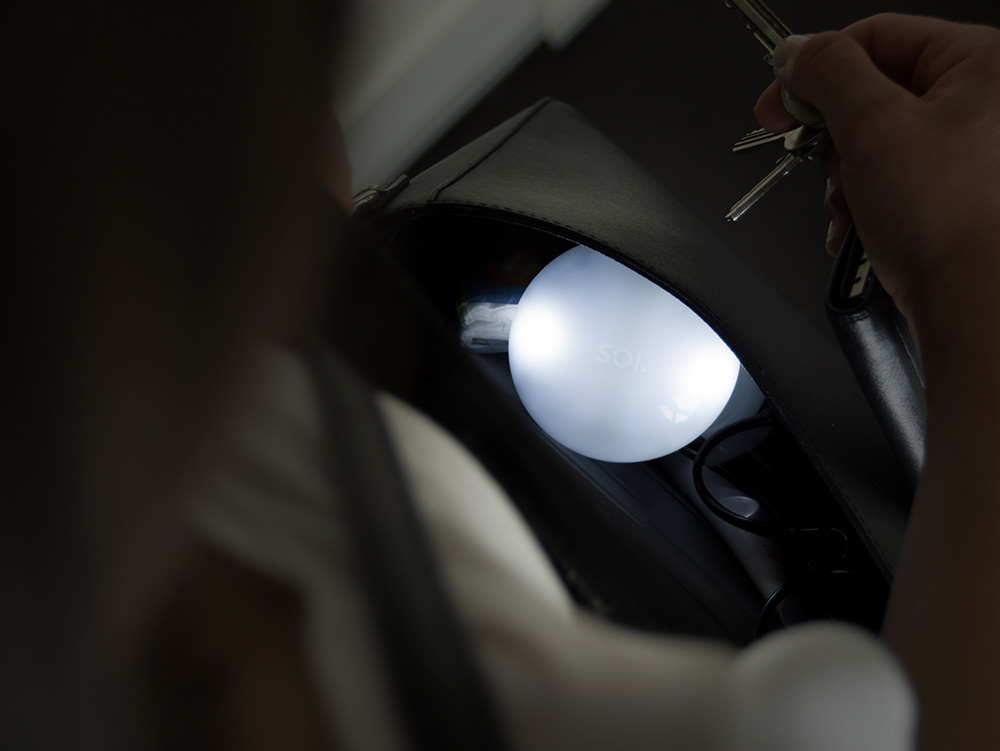 Stop searching. Find. SOI. puts an end to endless digging in large purses and backpacks. Illuminates the inner part of your bag and facilitates the search for smartphone, keys and what not.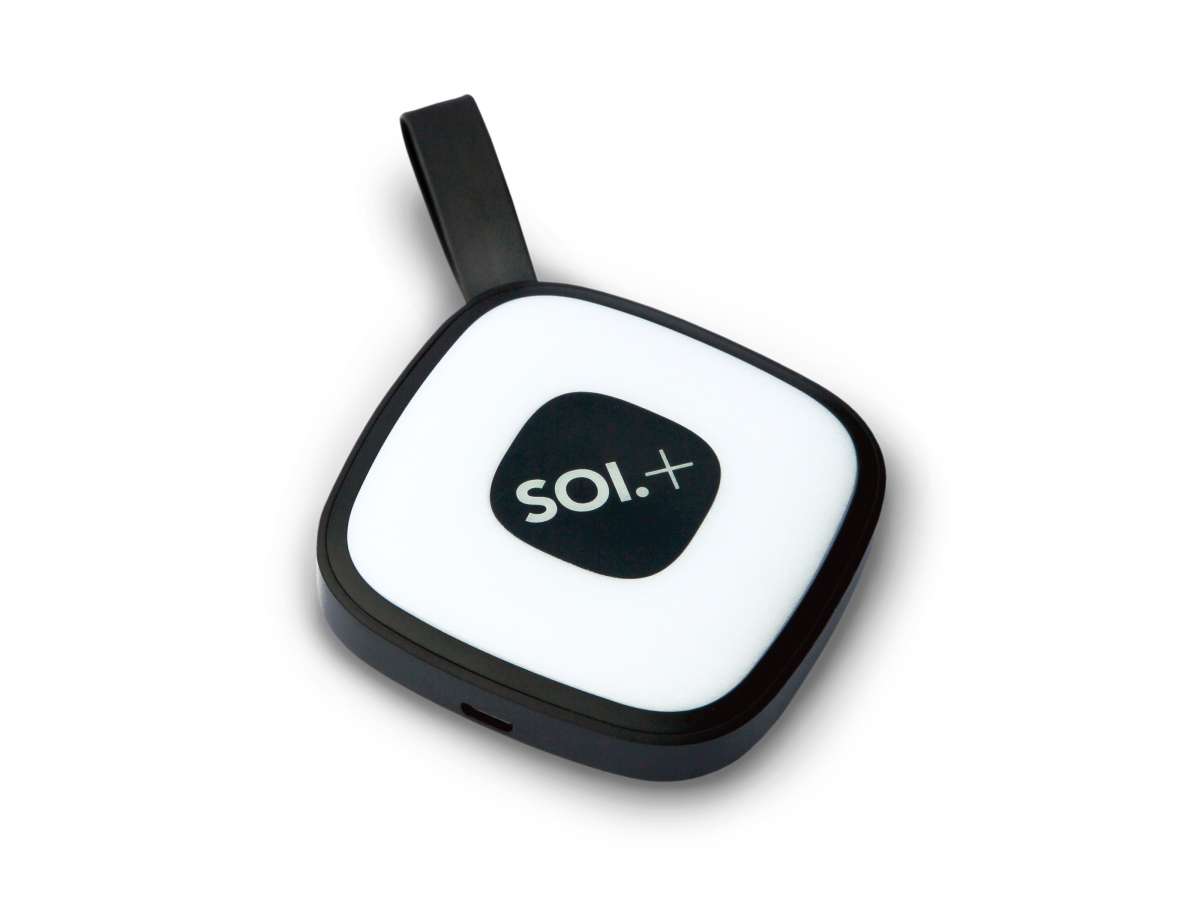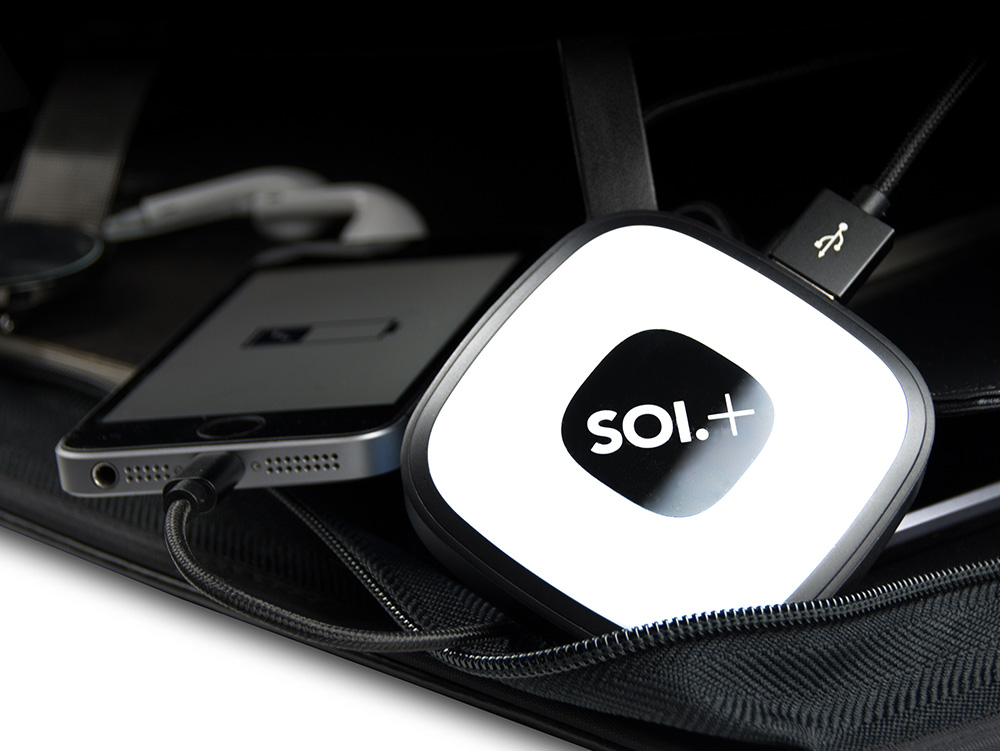 Multifunctional 2.0. Solves two "on the go problems". No more endless digging in the bags and no more dead phone batteries whilst on the go.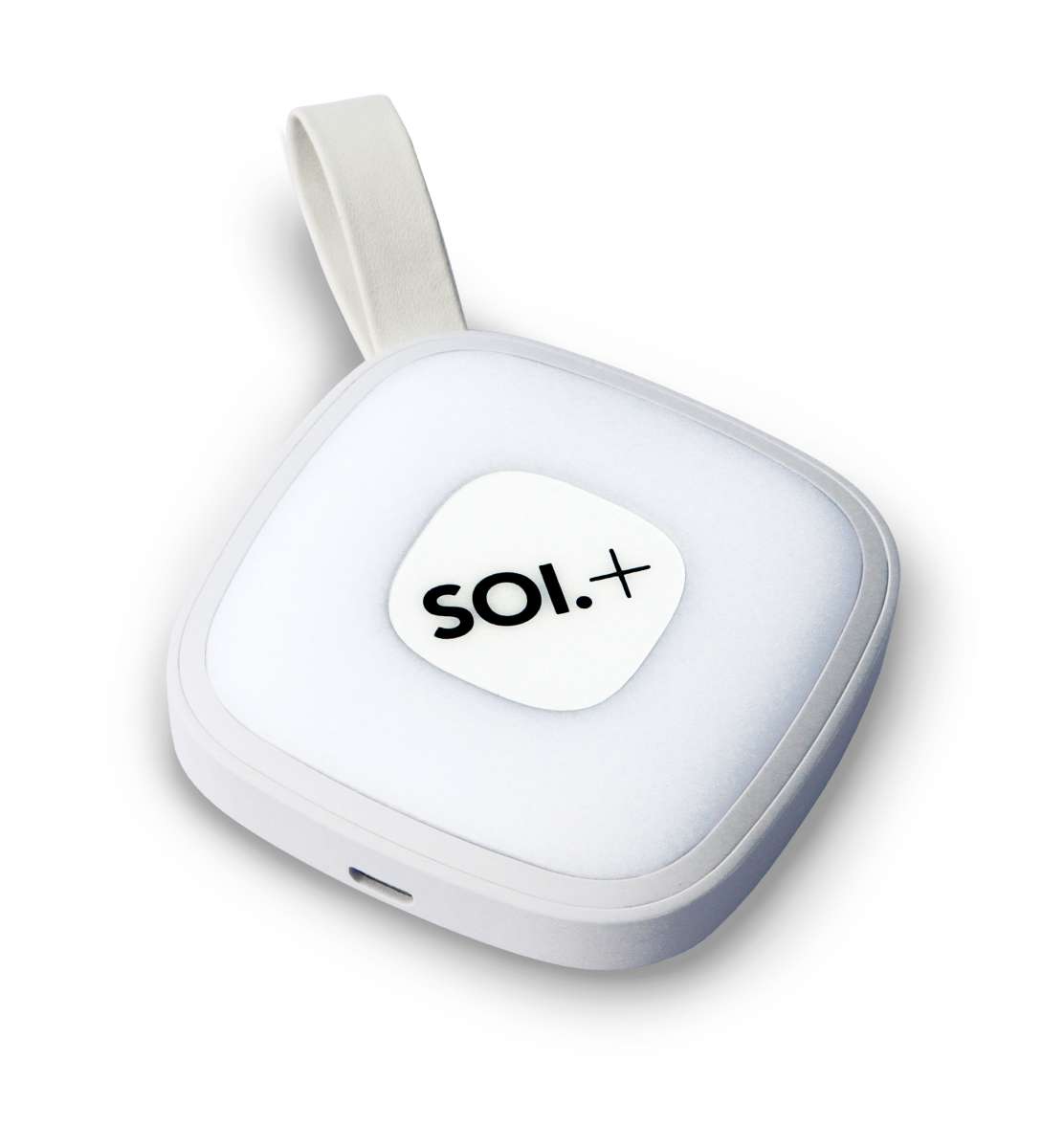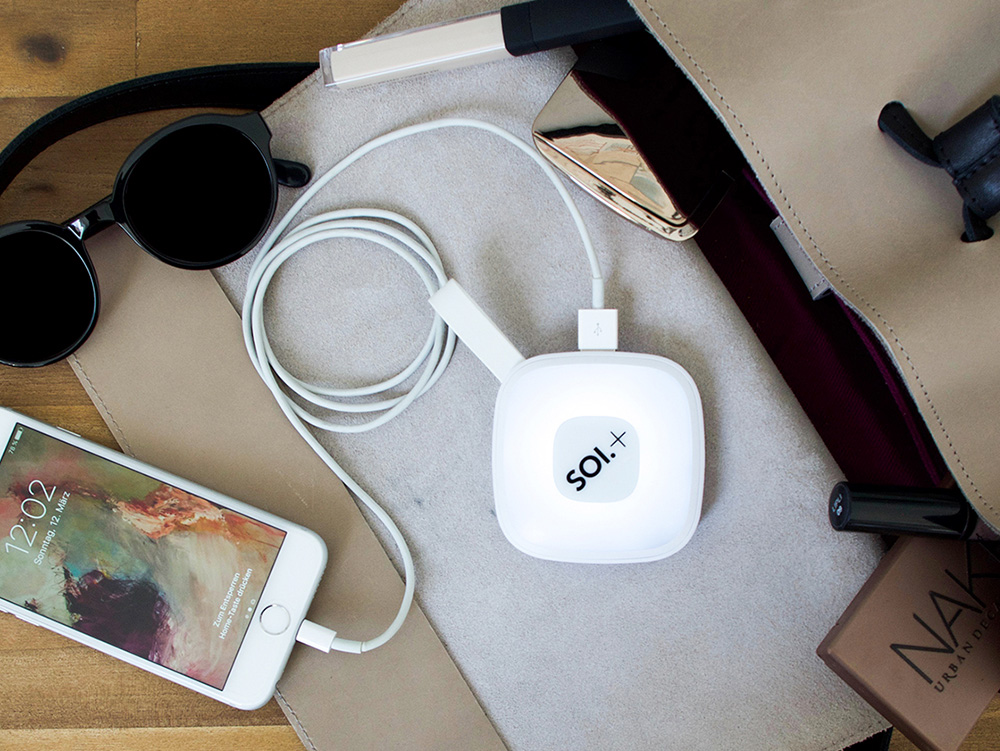 Multifunctional 2.0. Solves two "on the go problems". No more endless digging in the bags and no more dead phone batteries whilst on the go.
SOI. - the automatic handbag light
Car keys, apartment keys, mobile phone, wallet - these are the items that can be found in almost every handbag when you search for them. However, three out of these four items also regularly get lost inside the handbag. You may have experienced this situation yourself: you forgot something in the apartment and can't find the key in your bag anymore. Or your phone rings and it seems to be lost in the depths of your handbag. Of course, Murphy's Law applies here - when you're in a hurry, the items are even harder to find. Even though the search is annoying, you don't want to replace your favorite handbag and endure the stress.
Put an end to the annoying search - with the automatic handbag light!
According to the "Bag Stories" study, women spend an average of 76 days of their lives searching for items in their handbags. That's a lot of time. Too much time, as far as we're concerned. So we worked on a solution. The result is SOI. - the automatic handbag light. The LED light automatically turns on when it senses the proximity of the hand. After a while, it goes out again - without a switch. The clear light helps you find your keys, your phone or other items immediately. SOI. products put an end to stressful searches and even more chaos in your handbag.
Intuitive and automatic - that's how the LED handbag light works
There is no complicated setup required for the Brainstream handbag light. It works completely automatically - without a switch, button or any other controls. The LED light comes on immediately when you search for something in your bag. How is that possible? Through a sensor that registers both movement and features of the human hand. So SOI. does not light up when you just move your bag, but only when you are really looking for something. Then the handbag light shines for about 10 seconds, during which you can certainly find your keys, phone or even a lipstick. Afterwards, the light automatically turns off again. This makes it not only practical for searching, but also battery-saving. The batteries of the handbag light last for 1.5 - 2 years - that's about 6,000 cycles, or 6,000 times when you can easily find the items you are looking for in your bag. The elegant, timeless design, different colors of the packaging, and the comfortable shape, combined with a weight of only 50 grams, ensure that you won't want to miss SOI.
SOI. has further areas of application beyond handbags.
We developed SOI. because we were shocked to learn that women spend an average of 76 days of their lives searching for items in their handbags. But not only do things regularly get lost in classic handbags, any bag that is large and messy, perhaps without internal compartments for better organization, is predestined for time-consuming searches for lost items. Therefore, you can of course use SOI. in numerous other situations as well.
For suitcases - to keep your journey relaxed
Whether it's a long-awaited vacation or a regular business trip - things can quickly get lost in suitcases too. Since you don't want to empty the entire contents at the airport or on the train just to find one item, SOI. can also provide the solution here. With the pocket light, you can find that gray pair of socks among the black pairs even in the dark - promised.
In backpacks - so that only the mountain is a challenge on the hiking trip
If you go on a hiking trip, you often have to accommodate many different things in just one bag. However, backpacks often do not have enough separate pockets to store all the small things so that you can find them again at any time. SOI. ensures that you can find your equipment or provisions in your backpack even in the deepest forest or on the highest mountain.
In tents - so that no chaos arises while camping
Those who enjoy camping or regularly attend festivals know the problem: upon arrival, the tent needs to be set up quickly because it is raining, the luggage is thrown into the tent as quickly as possible, and then not touched until late evening. SOI. ensures that you can find your pajamas or toothbrush even in the dark.
For tool bags - so that the loose nail doesn't become a hazard
Even in the field of crafts, the absence of light in bags can become a serious problem. When things need to be done quickly, tools are simply thrown into the tool bag, including the leftover nails. To avoid accidentally injuring yourself, SOI. should be present in every tool kit. This way, you can also find the long-lost bit for the screwdriver again.
There are numerous variations of the pocket light
SOI. doesn't just bring light into the darkness – it's a lifestyle accessory. Different packaging colors express your style, and there are options for SOI. with an integrated power bank, and the SOI. Base provides more stability. These SOI. products are available at Brainstream:
Big or small – An LED handbag light to suit your needs
SOI. comes in two different sizes – the classic version of SOI. has a diameter of 7cm, while SOI.mini measures 5cm and is perfect for smaller bags or a clutch. For those who prefer it colorful, the packaging is available in red, orange, green, or blue. The LED light is white in each product to ensure the best lighting for your bag.
No more dead smartphone batteries with the integrated power bank
It's not just annoying that we regularly lose things in our bags when we're in a hurry, but also the constantly empty smartphone battery on a long day. To tackle this problem, SOI. is available as a handbag light in combination with a power bank. Find and charge in one device.
For more light at night – the SOI. Base
If you need gentle lighting next to the bed or in another dark room, SOI. is also an optimal solution. To ensure that the light doesn't fall off the nightstand or table, there is the SOI. Base. The ring ensures that the round lamp stays where it belongs.
Put an end to the annoying search in handbags. Bring light into the darkness with the SOI. handbag light from the Brainstream brand! Shipping and delivery will be on time for your next business trip.